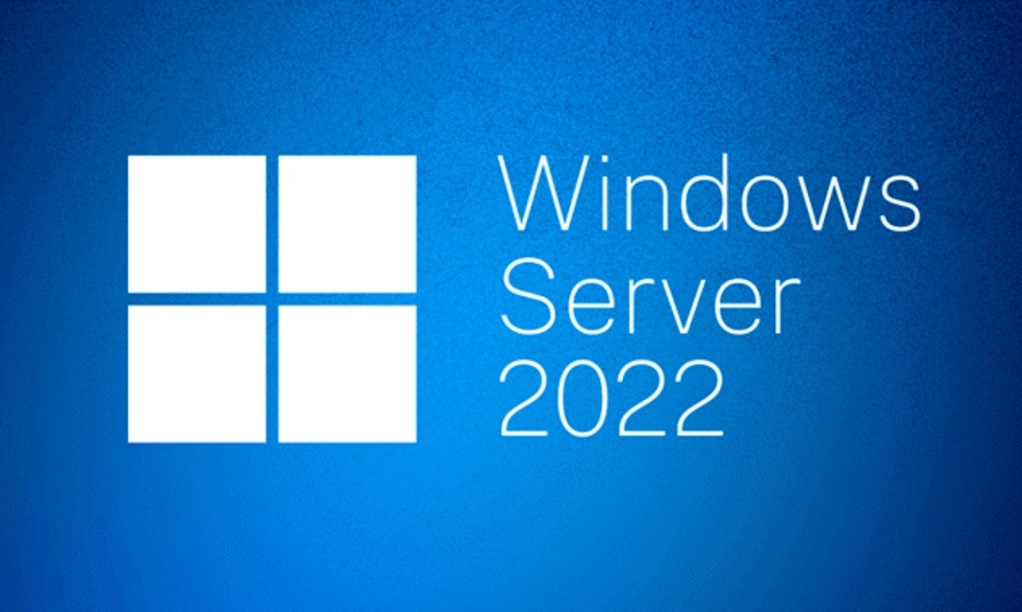 Windows Server Azure Edition is a modified version of Windows Server intended for use on Azure. It provides various Azure-specific features and optimizations, and it has recently received many updates to expand its capabilities further.
In this study, we will look at the most recent features of Windows Server Azure Edition and talk about what users can expect in the future.
This edition of Windows Server is a vital resource for businesses and organizations wishing to leverage the power of Azure in their operations, emphasizing maximizing Azure's speed and functionality.
What is Windows Server Azure Edition?
Windows Server 2022 is a robust operating system targeted for enterprise-level corporations, with numerous features and capabilities to assist organizations in managing and optimizing their IT infrastructure.
The Windows Server Azure Edition, tailored explicitly for use in the Azure public cloud, is one of the main editions of Windows Server 2022. However, as of October 2022, it may also be utilized for virtual machines on your Azure Stack HCI cluster.
While the Azure Edition has many similarities with the Standard and Datacenter editions of Windows Server 2022, it also has some major differences, including the Azure Extended Network, hot patching, SMB via QUIC, and Storage Replica compression.
It is important to note that the Azure Edition cannot be used on your servers or in other hypervisors and is only designed for usage in the Azure cloud.
Comparison of Standard, Datacenter, and Datacenter Azure edition of Windows Server 2022
Windows Server 2022 is the most recent release in Microsoft's server operating system lineup, providing organizations with various features and capabilities to assist in managing their IT infrastructure.
How does Windows Server 2022 differ from its forerunner, Windows Server 2019? Both versions provide strong support and integration with other Microsoft products and cloud services, but Windows Server 2022 introduces several new features and improvements, including enhanced security, expanded hybrid capabilities, and improved performance and scalability.
Regarding hardware requirements, both versions require a 1.4 GHz 64-bit processor compatible with the x64 instruction set. However, Windows Server 2022 has a slightly higher minimum RAM requirement of 512 MB (2 GB for servers with desktop experience installation) than Windows Server 2019.
Windows Server 2022 Standard edition
For organizations and individuals looking to manage physical servers or minimally virtualized environments, Windows Server 2022 Standard Edition is a dependable and cost-effective solution.
This edition is licensed using a core-based model, meaning each license can only be used for two virtual machines and one Hyper-V host. It has a retail price of $1,069 and is suitable for systems with up to 16 cores.
Additional licenses may be required if your system has more cores or if you need to access the server from multiple clients. Each client must have a Client Access License in order to access the Standard Edition server (CAL).
Windows Server 2022 Standard Edition provides a solid foundation for managing your server infrastructure.
Windows Server 2022 Data Center edition
Windows Server 2022 Data Center Edition is intended for big enterprises operating in highly virtualized data centers and cloud environments. It includes many of the same features as the Standard Edition with a few important exceptions.
One of the key differences is the capacity to support an unlimited number of Hyper-V virtual machines or containers, making it an excellent solution for enterprises with high virtualization demand.
The Data Center Edition is considerably more expensive, costing $6,155, and requires each user's client access license (CAL).
It is similarly limited to 16 cores, with extra cores requiring additional licenses. Overall, the Data Center Edition is a powerful and adaptable solution for enterprises with a high demand for virtualization capabilities and a big number of virtualized systems.
Windows Server 2022 Datacenter Azure Edition
Microsoft's Windows Server 2022 Azure Edition is an innovative offering designed specifically for the Azure cloud environment. Unfortunately, this popular server operating system version cannot be installed on traditional hardware or as a Hyper-V virtual machine.
It can instead be installed as an Azure virtual machine or on an Azure Stack HCI cluster. The Azure Edition of Windows Server includes several features unavailable in the Standard or DataCenter editions.
The Hot Patch feature, for example, allows you to install updates without restarting the server, resulting in minimal downtime. Another important feature is the Server Message Block via QUIC, enabling you to access network-shared files without requiring a VPN connection.
These features, when combined, make the Azure Edition of Windows Server 2022 an excellent choice for organizations seeking to leverage the scalability and flexibility of the Azure cloud.
Windows Server 2022 Essential Edition
Microsoft's Essential Edition is tailored to small enterprises and startups with up to 25 people and 50 devices. This edition of Windows Server 2022 Essentials costs $501 and does not require any extra Client Access Licenses (CALs).
It does, however, have significant limitations, such as support for just 10 cores on a single socket and the ability to operate only one virtual machine.
Despite these limitations, the Essential Edition is still a valuable and cost-effective alternative for small enterprises wishing to take advantage of Windows Server 2022's sophisticated features and capabilities.
What's New in Windows Server 2022 Azure Edition
Each release adds new features and enhancements to Windows Server Azure Edition. Performance optimizations to improve the speed and efficiency of your workloads and security enhancements to protect your data and infrastructure are among the most recent updates to Windows Server Azure Edition.
Additionally, changes to the licensing model or pricing of Azure Edition may occur to provide customers greater flexibility and value.
Windows Server Azure Edition is also becoming more integrated with other Azure services and third-party tools, providing users a more seamless and integrated experience. Overall, the latest version of Windows Server Azure Edition delivers even greater value and functionality to customers.
Azure Edition VMs running the Core image can now use hotpatching to apply updates and security fixes without rebooting. This will allow these VMs to receive monthly security updates without rebooting, lowering the number of required reboots from 12 to four per year.
While VMs will still need to be restarted a few times per year to receive cumulative updates, this modification will considerably reduce the disturbance caused by required updates and patches.
Hot patching is also available for Azure Stack HCI since it operates on validated hardware tested with the various hardware and driver combinations required for efficient hot patching. However, hot patching is only available for VMs running the Azure Edition Core image.
Hot patching also has the following advantages:
Reduced workload impact due to fewer reboots
Azure Update Manager simplifies patch orchestration, and smaller packages install faster.
Better security because Hotpatch update packages are limited to Windows security upgrades that can be installed without rebooting
How Does Hot Patching Work?
The new hot patching function in Windows Server 2022 Datacenter Azure Edition works by patching Windows Server in-memory code. This enables the patches to be applied without resetting the system. Microsoft has established the release cycle and terminology for Windows Server 2022 Datacenter Azure Edition as follows:
Planned Baseline – The baseline is released every three months and installs Microsoft's quarterly Cumulative Updates. The Cumulative Update necessitates a restart. This establishes the baseline from which the interim hot patching process operates for the remainder of the months, such as Microsoft's Patch Tuesday releases. Hot patching builds on the Cumulative Update currently installed on the server and does not require a reboot.
Unplanned Baseline- Unplanned Baselines are out-of-band critical or zero-day patches delivered by Microsoft that are not part of the regularly scheduled patching program. Regarding unplanned baselines, Microsoft states they will release a new Cumulative Update that includes the current Cumulative Update code and the zero-day patch. Like the scheduled baselines, the unplanned baselines with the out-of-band Cumulative Update will necessitate a reboot.
Microsoft says it will scan the server regularly throughout the month to determine if it is missing any fixes that may be applied using the hot patching capabilities.
Windows Server 2022 Azure Edition hot patching basics
To use the new hot patch feature, IT administrators must first build a new VM through the Azure site by following the steps below:
Select Windows Server 2022 Datacenter: Azure Edition Core Gen2 from the create a virtual machine page image dropdown menu.
Next, go to the Management tab and look for the Guest OS updates area. Set the Patch orchestration options value to Azure-orchestrated after checking the Enable hotpatch checkbox.
Finally, click the Review + create button at the bottom of the page. Once completed, IT administrators can control patch settings and check the patch status of the Azure virtual machine.
Enhanced Certificate-Based Security
SMB over QUIC will allow the use of additional client certificates to strengthen security measures beginning in the Spring of 2023. The file server currently uses certificates the SMB client must trust to establish a connection.
However, the future update will require clients to deploy their certificates before they can access the network. This additional layer of authentication will give additional security against potential threats and unlawful access.
By using this feature, companies can have peace of mind knowing that their data is secure and only available to authorized personnel.
Simplifying SMB Compression
If you want to use SMB compression in Storage Replica, the best approach right now is to use PowerShell commands. Unfortunately, there needs to be more instruction on how to achieve this.
However, users can use the Windows Admin Center GUI to easily configure SMB compression for regular file shares in the future, just as they can now. Until then, using PowerShell commands is the most dependable way to enable this feature.
Azure Edition will be releasing a new update that will not require the use of preview images. This update includes enhancements sourced from updates to other products and services and additions made through Windows Update to the current Azure Edition.
By eliminating the need for preview images, Azure Edition users can take advantage of these improvements without experiencing any disruptions in their workflow.
The update aims to provide a more stable and reliable user experience, making the Azure Edition more efficient and user-friendly.
Is Windows Server Azure Edition Regularly Updated?
Windows Server Azure Edition is a cloud-based version of the popular operating system explicitly created with Microsoft Azure. It enables users to benefit from Microsoft's newest hardware, software, and service updates faster and more efficiently than traditional Long-Term Servicing Channel releases.
Azure Edition provides a more flexible and streamlined solution for enterprises wishing to keep their systems up to date, with a new release promised annually and distributed through Windows Update rather than requiring a full update.
As part of the Windows Insider Program, users can preview new features in the Spring. However, these are not meant for production workloads and may not be included in the final version.
The current version is Windows Server 2022 Datacenter Azure Edition, with a preview version, Windows Server VNext Datacenter Azure Edition, due to be released in Spring 2023.
Difference Between Azure and Hyper-V
Microsoft created Hyper-V as a form of the hypervisor for operating virtual computers. A Hyper-V role may only be installed on Windows PCs and is intended to compete with VMware and VirtualBox hardware virtualization solutions. Hyper-V Server is also available as a standalone product.
Microsoft Azure is a public cloud service. Azure offers a wide range of services, including Azure virtual machines, Azure Active Directory, container services, databases, storage services, web services, etc. Microsoft runs Azure virtual machines in Azure Cloud using the Hyper-V virtualization framework. Azure VMs inherited several features from Hyper-V VMs, including virtual hardware, virtual disc format, etc.
However, there are variations between Hyper-V virtual machines and Azure virtual machines regarding VM format. Azure VMs have specific VM sizes that can be considered defaults that provide enough performance (processor, memory, storage, and input/output values). A maximum of 1 TB virtual drive can be attached to an Azure VM. Azure VMs only support VHD virtual discs, and only Generation 1 VMs can be installed in Azure.